2019 Submissions open April 1st – June 10th
Verandah prints polished and previously unpublished work. Please refer to our 'Buy the Book' page for back issues to see the calibre of writing and art that the Verandah publication team asks for. Due to the volume of submissions that we receive, we are unfortunately unable to give individual feedback to everyone.
Each year Verandah offers a number of prizes, provided by our sponsors, for outstanding submissions. All successful contributors will receive a free copy of Verandah 34.
We have finally introduced the wonderful Submittable as our new online submissions manager! We therefore no longer accept submissions via email or mail. To submit you will need an account on Submittable. For those who don't yet have an account, creating one is free and easy (and suggested as an industry-standard). Please note that Submittable will have access to information when registering.
SUBMISSION PROCESSS AND FEES
External Submitters (Non-Deakin Students)
All submitters who are not Deakin University students are required to pay a submission fee:
• $5 AUD for 1 submission
You have the option of purchasing the Verandah 33 eBook for only $2.99 AUD with this option.
Or
• $10 AUD for 2-3 submissions
You will receive a free copy of Verandah 33 eBook with this option.
SUBMIT your piece/s via our Submittable page, before or after payment. Please note that the payment page (using the links above) for submissions is separate to Submittable. This is so, as an Australian publication, we avoid conversion fees for all submitters and for our University.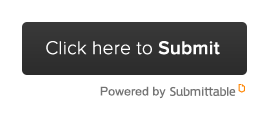 Deakin Students
Since Verandah is funded by Deakin University and run by its students on a volunteer basis, we do not take submission fees from current Deakin University students.
Deakin University student submitters must send a separate email to verandah@deakin.edu.au via their Deakin email to confirm their identity as a Deakin University student – this email simply needs to include your name and date of the submission/s (not the title of your piece/s) so that we may keep the submissions anonymous, but verify your status as a student.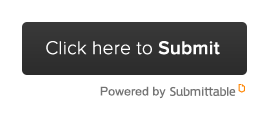 LITERARY SUBMISSION GUIDELINES:
Fiction and Nonfiction (Short Stories/Creative Essays):


Maximum of 2,500 words for all fiction and nonfiction submissions.
Stories over 2,500 words will need to be proportionally brilliant to hold out two shorter stories.

Poems/suites of poems:


Need to be fewer than 100 lines, so no epics please!

Scripts:


Maximum of 7 minutes or 7 pages of properly formatted Courier New.
Please use the Literary Submissions Portal when submitting any written work.
All literary submissions must follow this checklist:
All short stories and poems use Times New Roman font
All scripts must use Courier New font
Must use 12-point font size
Double spacing (exceptions for scripts and concrete poetry)
Pages must be numbered
Our house style is Australian Standard: singular quotations and Australian spelling
Include a header with the title of your work
Your name should not appear anywhere on your work
Submit work as a word document

ART AND DESIGN GUIDELINES:
Artwork and Photography:


One full-page limit

Comics:


Two full-page limit
Please be aware that some cropping may occur to fit artwork into a page.
All submissions should be PDF's or. jpg's with a resolution of 300dpi. 
Please use the Art and Design Submissions Portal when submitting artwork, photography, comics, etc.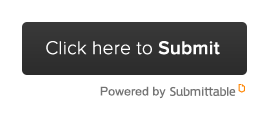 If you are submitting more than one piece, please attach each of them as separate documents. We have a limit of three submissions in total per person.
For more clarification about submitting or if you have any queries regarding our submission guidelines please contact us via email at verandah@deakin.edu.au.